Welcome to our page !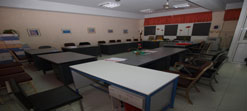 About us
The 1st Junior High School/1st Secondary School of Galatsi lies on the border of the Municipality of Athens and the Municipality of Galatsi
.

It
is the school with the longest history in Galatsi. It has 200 students distributed in 9 classes in three grades/in the 1st, 2nd and 3rd grade respectively (12-15 years old)...
Projects
Join us
NEW! Comenius Program "Foreign Mirrors for a Domestic Europe"
Our news
Browse our webpage and view students' homework, educational activities, photos of our facilities, as well as photos of our expeditions and events...