Cooperation with other schools

Join us in our projects!
etwinning - comenius
Our school always seeks cooperation proposals!
We have already joined the comenius project "Foreign Mirrors" for a domestic Europe, which is intended to study the natural and cultural environment o the participant countries.
Participating teachers: Karlis Konstantinos (Head Master/ICT teacher), Zervas Kostas (Mathematics), Avgoustaki Mary (Physics - Science)
Visit to Turkey (01/10/2012)
Visit to Germany (19/11/2012)
For more information on this project follow the link to our team's blog http://foreignmirrors-greece.blogspot.com
Students' projects

Literature
Bookmaniacs: Follow us here on a thrilling journey in literature...
Homer's Odyssey in drawings
Science
Adopt a chemical element! (3rd grade Chemistry, 2012-2013, 2011-2012)
Mountain or plain? (1st grade Geography - Α3 2011-2012)
Drawing cells (1st grade Biology - 2012-2013, 2011-2012 A1, A2, A3)
Drawing organisms adapted in their environment (1st grade Biology - 2012-2013 A1 - A2 - A3, 2011-2012 A2 )
Maps poster (1st grade Geography - Α3 2011-2012)
Draw your own city! (1st grade Geography - Α3 2011-2012)
Health and Nutrition (1st grade Biology - A1 2011-2012, 2012-2013)
Dragon heredity! (3rd grade Biology, 2012-2013)
Educational visits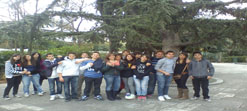 Excursions (18/10/2011, 03/05/2012)
Educational visits (23/10/2012. 16/11/11, 13/12/11, 20/01/12, 21/02/12, 29-30/04/12)
Events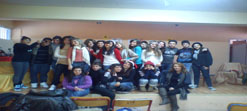 October 28th 2012
November 17th 2011, 2012
March 25th, 2013
Christmas around the world 2011
Halloween party 2012, 2013
Science fair 2012
Art exhibition 2012
Sporting events 2012